We can provide a wide range of moving and handling equipment to help make transfers more comfortable and safe for you and your carers. The equipment is suitable for use in all manner of care environments including schools, care homes and hospital wards, as well as in the home.
The equipment we can provide includes: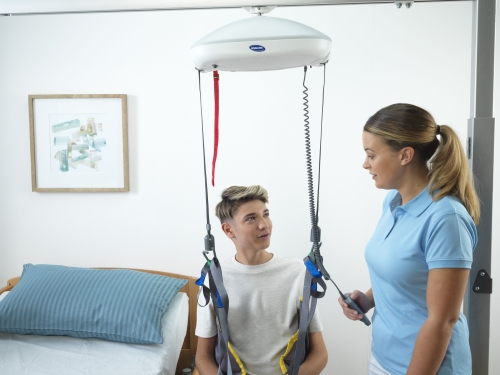 Mobile hoists
Stand aids
Slings
Slide sheets and other transfer aids
We work closely with companies such as Invacare, Joerns and Prism to ensure that our customers have access to the most up to date, reliable and cost effective products.
We keep various models in the showroom for demonstration purposes, so if you're responsible for the care of a person with impaired mobility and would like to compare different models and find the one that's best for you and your client, please come in to see us. You can arrange an appointment by emailing us on post@byw-bywyd.co.uk or calling us on 01286 830 101.