Byw Bywyd can help you find the bed and mattress that's best suited to your needs. We can supply a wide range of electric beds from the standard adjustable comfort type to the nursing beds that are used in residential or long term care settings. This may also include low height and bariatric options.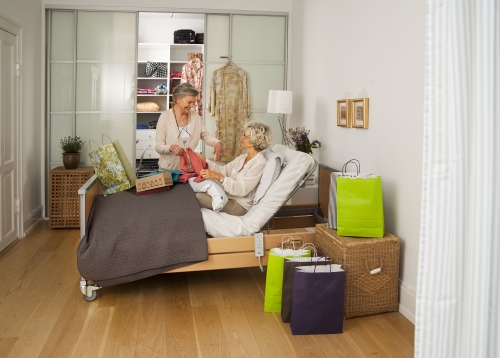 Our former Occupational Therapist, following an assessment, may recommend any of the following:
An adjustable bed, enabling you to sit up comfortably as well as get a good nights sleep
A nursing bed which is fully profiling, height adjustable and designed around safety in terms of manual handling and occupant comfort
Low nursing beds which significantly reduce the risk of injury from a fall from bed
A comprehensive choice of pressure mattresses including static, hybrid and dynamic
We carry a range of beds and mattresses in our showroom, so you'll be able to try them out before buying. Or you could take advantage of our "hire before you buy" scheme, which means the hire costs are subtracted from the cost of the bed if you decide to buy.
If you'd like to arrange a home assessment by our former occupational therapist, or if you'd like an appointment to visit the showroom and see some examples of the products we can supply, please contact us on post@byw-bywyd.co.uk or 01286 830 101.